Our Services
Come possiamo aiutare il tuo business?
Collaboriamo con la tua azienda per creare e mettere in atto strategie che si allineano perfettamente con i tuoi obiettivi aziendali. Attraverso questo processo collaborativo possiamo promuovere la tua trasformazione digitale, sbloccare opportunità, ottenere il massimo dai tuoi sistemi, ottimizzare i processi e scoprire significativi metodi di implementazione e gestione delle risorse.
Servizi e soluzioni IT business-ready, combinazioni innovative di infrastruttura e software e Cybersecurity Services.
Offriamo una vasta gamma soluzioni e servizi IT tra cui IT service management (ITSM), Architettura ICT, Soluzioni per Industria 4.0 e Digitalizzazione, Virtualizzazione e clustering, Servizi di Collaboration e servizi Smart Working Oriented, Cloud computing e ambienti Cloud, servizi finalizzati alla Business Continuity, Help Desk, Training e alta formazione nel settore.
Siamo riferimento per grandi aziende nel settore della Sicurezza Informatica, le nostre soluzioni prevedono Vulnerability Assessment, Penetration test, Formazione certificata sulle Cyber operations, Information security continuous monitoring (ISCM), un centro NOC e SOC, servizi orientati alla Governance, risk e compliance, Risk/security assessment, Privacy & Data Protection, Cloud security/DevSecOps, Network Security, Computer Security, Monitoring e Disaster Recovery. Tutto ciò che facciamo riguarda la creazione di vere e proprie partnership con i nostri clienti per trasformare l'interazione con la tecnologia e con il cliente finale.
ACCURACY AND EXPERIENCE
Gli analisti del team di Security Architect sono esperti nella gestione delle vulnerabilità e nella valutazione del rischio. Monitorano quotidianamente tutte le criticità, in modo che i clienti beneficino di un'intelligence specializzata e certificata.
CONTINUITY AND RELIABILITY
Security Architect fornisce valutazioni di sicurezza fullstack costanti e personalizzabili che provvedono alla business continuity dei clienti, per darti la serenità di dedicare il tempo al tuo core business.
RETURN ON INVESTMENT
Security Architect può far risparmiare alla tua azienda costi significativi: non è necessario assumere e formare personale addetto alla sicurezza, pagare consulenze costose o correre ai ripari nei momenti critici. Potrai risparmiare sui costi di gestione ed avere un ritorno dell'investimento garantito.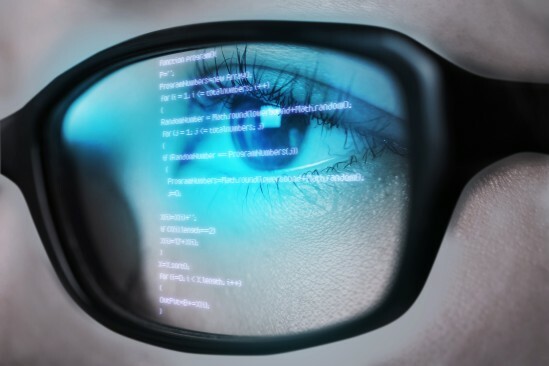 La nuova edizione del DESI, l'indice di digitalizzazione dell'economia e della società realizzato dalla Commissione europea, vede l'Italia al 20° posto tra i 27 Stati membri dell'Ue. DESI 2021 la trasformazione digitale in...
Leggi tutto
News Letter