Sebbene gli attacchi DDoS non siano nuovi nell'ambito della sicurezza informatica e della network security, i metodi si sono fatti più sofisticati, e abbiamo osservato come le attività in esecuzione sono in aumento e in costante cambiamento.
European Union Agency for Cybersecurity ETL 2020
Gli attacchi distribuiti in rete vengono spesso chiamati attacchi DDoS (Distributed Denial of Service). Questo tipo di attacco sfrutta i limiti specifici che qualsiasi risorsa di rete possiede, come l'infrastruttura su cui è basato il sito Web di un'azienda. Un attacco DDoS invia molteplici richieste alla risorsa Web aggredita, allo scopo di superare la capacità del sito Web di gestire più richieste e impedirgli quindi di funzionare correttamente.
I bersagli tipici degli attacchi DDoS sono:
Siti di shopping su Internet
Casinò online
Qualsiasi azienda o organizzazione che fornisce servizi online
Come funziona un attacco DDoS
Le risorse di rete, come i server Web, hanno un limite preciso in termini di numero di richieste che sono in grado di soddisfare contemporaneamente. Oltre alla capacità limitata del server di accettare richieste, anche il canale che connette il server a Internet avrà una data larghezza di banda o capacità. Ogni volta che il numero di richieste supera la capacità di qualsiasi componente dell'infrastruttura, molto probabilmente il livello del servizio ne risentirà in uno dei modi seguenti:
La risposta alle richieste sarà molto più lenta del normale.
Alcune, se non tutte, le richieste degli utenti potrebbero essere completamente ignorate.
In genere l'obiettivo finale dell'autore dell'attacco è impedire del tutto il funzionamento normale della risorsa Web, ovvero ottenere un completo rifiuto del servizio (Denial of Service). L'autore può anche richiedere un pagamento per interrompere l'attacco. In alcuni casi, un attacco DDoS può anche essere un tentativo di screditare o danneggiare un'azienda concorrente.
Uso di una rete zombie botnet per sferrare un attacco DDoS
Per poter inviare un numero estremamente elevato di richieste alla risorsa vittima, spesso il cybercriminale crea una rete zombie di computer da lui infettati. Poiché il criminale ha il controllo sulle azioni di ogni computer, l'entità dell'attacco e la sua portata possono essere massivi e danneggiare la funzionalità del target.
La natura delle minacce DDoS odierne
All'inizio del 21° secolo questo tipo di attività criminale era piuttosto comune. Tuttavia, il numero di attacchi DDoS riusciti è in calo. Molto probabilmente questa riduzione degli attacchi DDoS è il risultato di questi fattori:
Le indagini della polizia hanno portato all'arresto di criminali in tutto il mondo
Contromisure tecniche in grado di contrastare gli attacchi DDoS
Molte organizzazioni che sfruttano l'online business si rivolgono ad esperti di sicurezza informatica.
I servizi di supporto informatico alle aziende sono fondamentali prima e durante uno scenario di attacco DDoS. L'obiettivo è garantire la business continuity, progettando un Business Continuity Plan, garantire il monitoraggio per rilevare eventuali errori o intrusioni, limitare i danni e i tempi di negazione dei servizi in caso di criticità grazie all'implementazione di contromisure.
Contatta Security Architect per consulenze, soluzioni e training.
Scopri le nostre soluzioni di cybersecurity: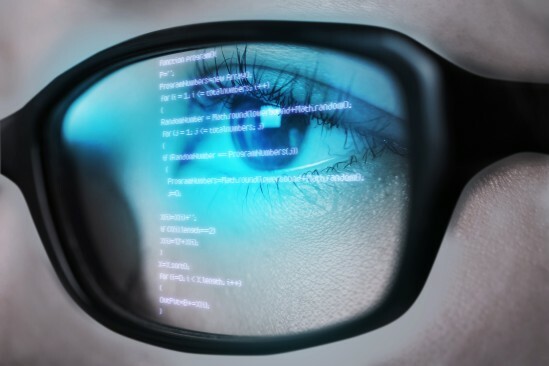 La nuova edizione del DESI, l'indice di digitalizzazione dell'economia e della società realizzato dalla Commissione europea, vede l'Italia al 20° posto tra i 27 Stati membri dell'Ue. DESI 2021 la trasformazione digitale in...
Leggi tutto
News Letter